Bureau of Meteorology climate outlooks for July to September 2017
29/06/2017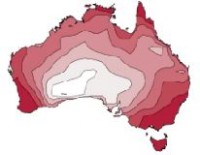 The Bureau of Meteorology's monthly and seasonal climate outlooks for July to September 2017 are now available.
In the months ahead:
Below average rainfall is likely in parts of the southeast and southwest of the country.
Warmer-than-average days and nights are likely for much of Australia.
Climate influences include higher-than-average pressure over southern Australia.