Bureau of Meteorology Climate Outlook for November 2017 to January 2018
26/10/2017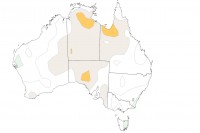 The Bureau of Meteorology's monthly and seasonal climate outlooks for November 2017 to January 2018 are now available.
Warmer-than-average days and nights likely for much of Australia's north and southeast
No strong shift towards wetter or drier three months across Australia, drier November likely in the west
The El Niño-Southern Oscillation (ENSO) remains neutral but models suggest double the normal likelihood of a La Niña forming in late 2017. A La Niña WATCH is active.