AUDIO NEWS RELEASE: Overnight wind gusts for Victoria and weekend outlook
19/07/2018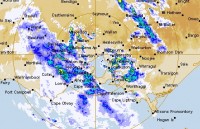 Bureau of Meteorology Senior Meteorologist Michael Efron discusses:
- Strongest wind gusts overnight
- Severe Weather warning for damaging winds still current for some areas: http://www.bom.gov.au/products/IDV21037.shtml
- Forecast rain – when it will reach Melbourne
- Forecast snow
- Weekend outlook
Audio is available for download.
This audio is current as of 11.15pm AEST on Thursday, 19 July 2018.
The latest weather and warnings are available on the Bureau of Meteorology's website.