AUDIO NEWS RELEASE: Rainfall update and Cup Day forecast
04/11/2019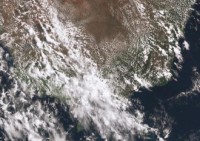 Senior Meteorologist Tom Delamotte from the Bureau of Meteorology Victoria discussed Please take whatever grabs you need from this interview, which was conducted by myself at the Bureau of Meteorology, Victorian Forecasting Centre.
- Weekend rainfall update
- Conditions during Cup Parade this afternoon
- Potential for snow across Alpine areas tonight
- Forecast for Cup Day
- Cold blast later this week/more rain expected – how much and where
- Explanation of why there are such fluctuations in temps at the moment
Click here to download the audio.
This information is current at 10.30am 04/11/2019.