7 ways to plan 7 days with the BOM Weather app
Shirt or jumper? Hat or umbrella? Walk or drive? Picnic or movie? Jog or gym? Every day we make choices based on the weather. Here are 7 ways you can get the most out of 'BOM Weather', our new weather app.
---
1. Get started by downloading BOM Weather from www.bom.gov.au/app/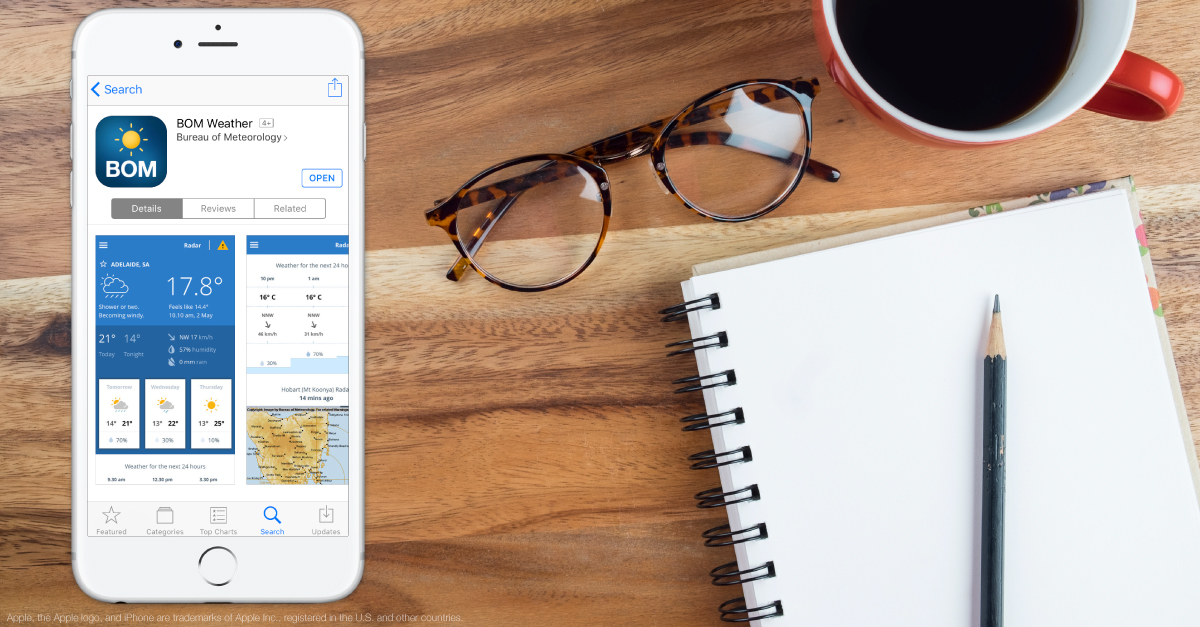 2. Planning your wardrobe? Check current weather information for your location (GPS roaming too):
Current temperature
What it actually feels like outside
Wind and humidity
Chances of rain throughout the day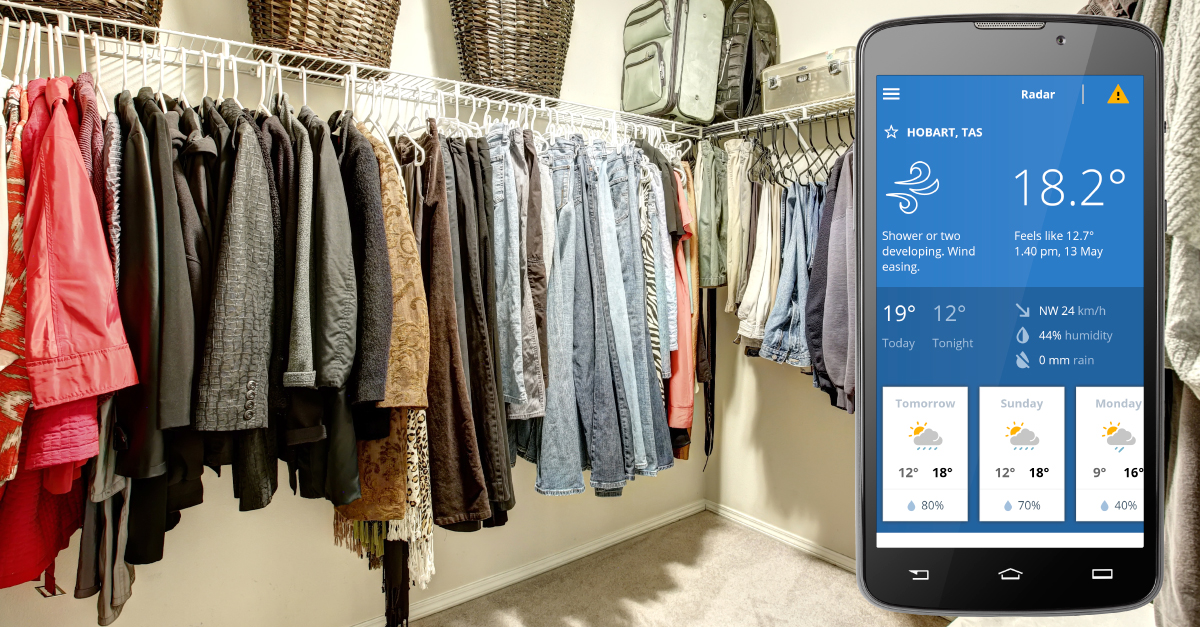 3. Exercising outdoors? Check the weather forecast throughout the day for the best time for that jog or bike ride:
Get 3-hourly updates on temperature, humidity, wind, and the chance of any rain.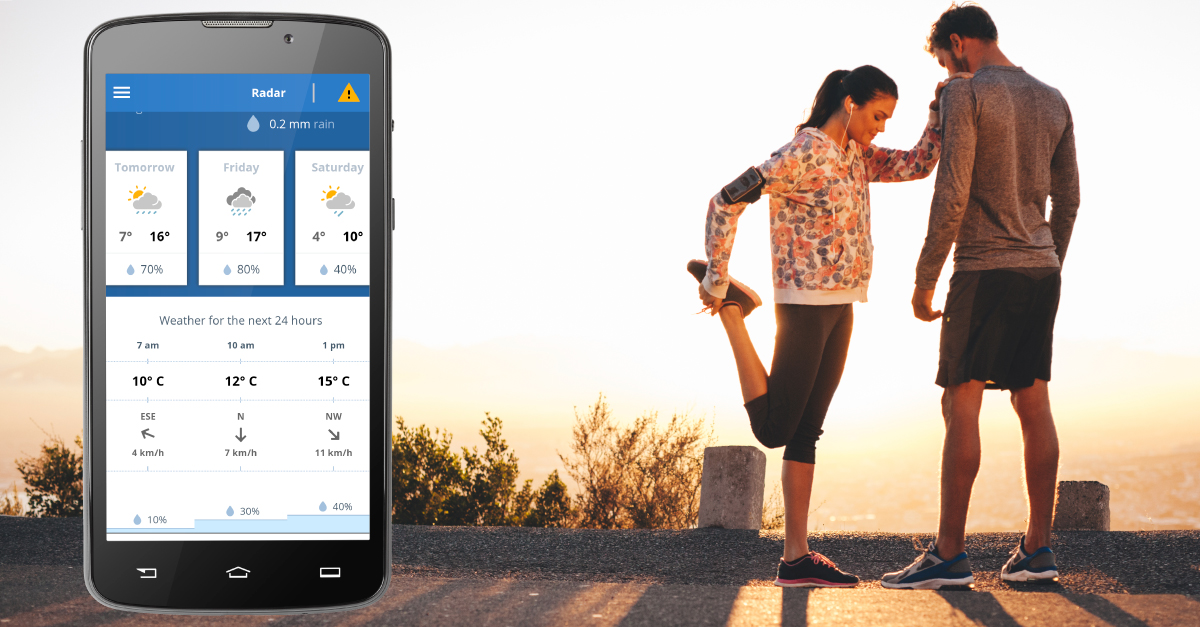 4. Washing on the line? Check if the rain's heading your way with our popular rain radar:
Pause the radar loop at any time
Zoom in and out easily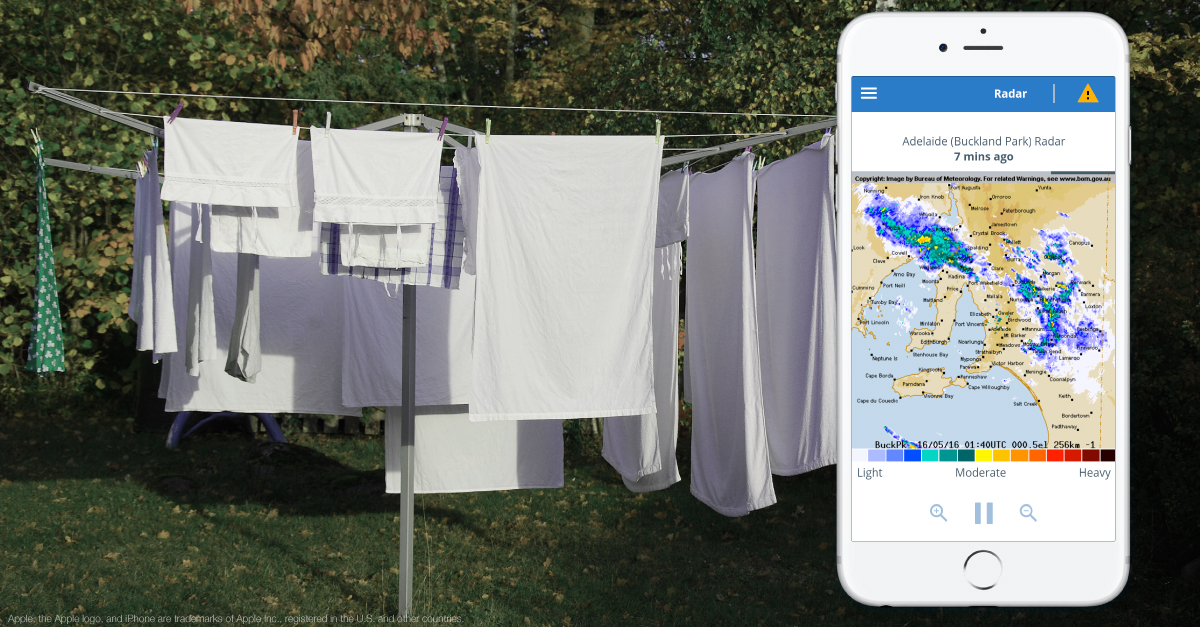 5. Is the dog inside? Car in the garage? Stay up-to-date with the latest weather warnings:
Summaries listed by State/Territory
Detailed warnings
Live updates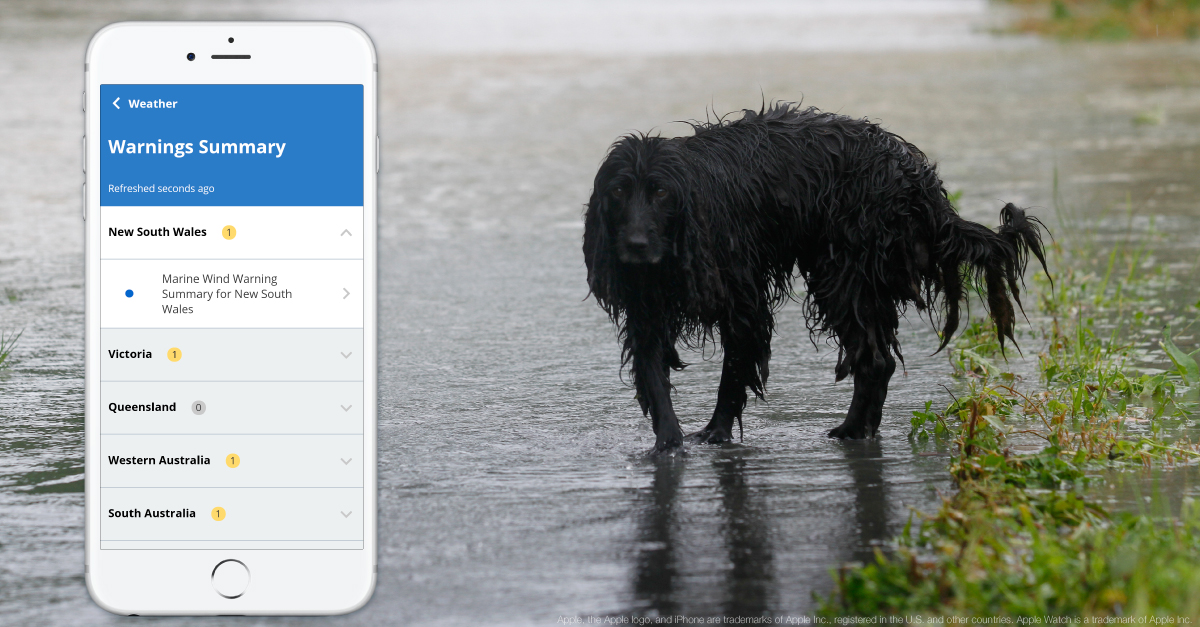 6. Planning a getaway? Search forecasts in any location in Australia by name or postcode:
Save your favourite locations
Quickly navigate to the capital cities, and places you've recently viewed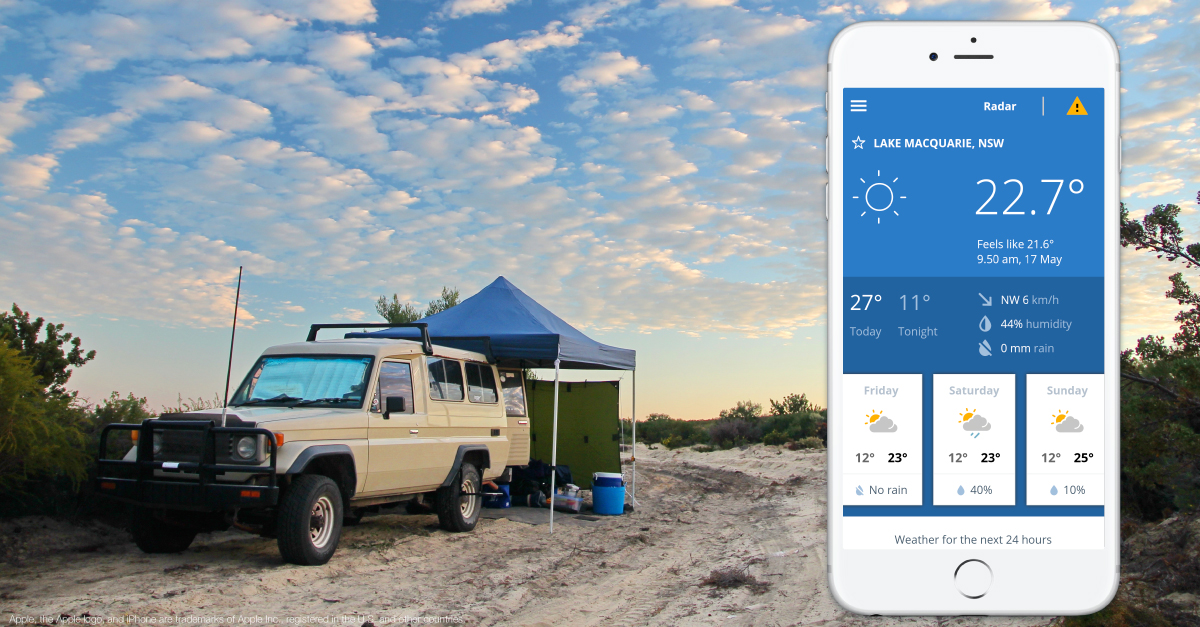 7. Looking forward to the weekend? Get the forecast seven days ahead and make the most of it!