AUDIO NEWS RELEASE: cold fronts on the way for Victoria
22/04/2020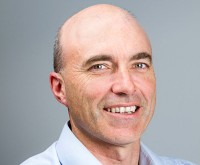 Senior Meteorologist Richard Carlyon from the Bureau of Meteorology's Victorian office discused the weather forecast for the state over the coming days.
Richard is covering the following points, current at noon on 22 April 2020.
Potentially windy conditions tomorrow night
Forecast rain when/where
Another cold front due on Sunday – bringing more rain
Stats for rain/temperature for April so far
Mild weather set to continue until mid-next week
For the latest weather and warnings go to: http://www.bom.gov.au/vic/forecasts/ and http://www.bom.gov.au/vic/warnings/
Attached is a photo of Richard which you are free to use.