Right space, right time: careers in space weather
A love for space and technology saw engineer Alex Rogers begin his career with the Bureau of Meteorology in the coldest place on earth—Antarctica.
During World Space Week we chat to Alex about his passion for space weather and his role overseeing the installation of the Bureau's new aurora sky patrol camera in Tasmania.
---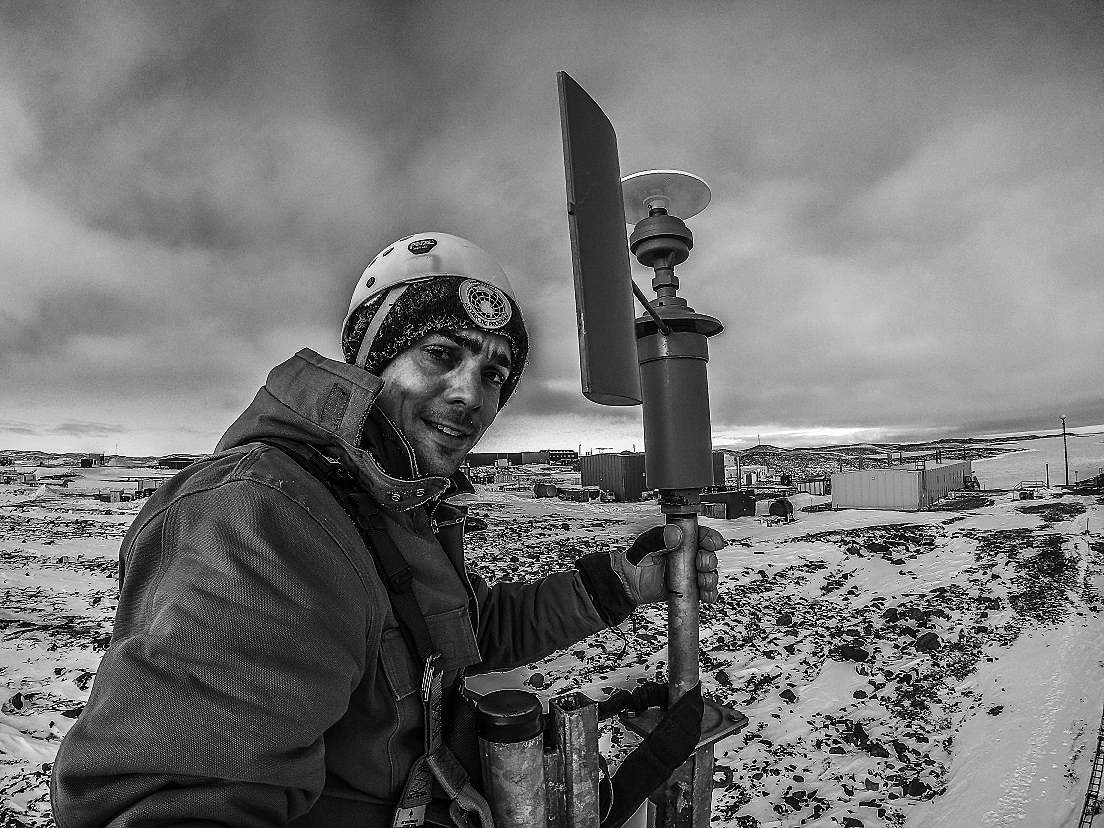 Photo: Alex servicing the anemometer, used to measure wind speed, at Davis, Antarctica. Credit: AAD.
What inspired you to work in space weather?
In my youth I developed a fascination with all things space and technology. I have been a backyard astronomer, a junior ham radio tech and an avid reader of everything science fiction.
What path did you take to end up where you are now?
I studied a bachelor of Aerospace Engineering at UNSW (University of New South Wales) with a specialisation in space technology and orbital mechanics.
In my third year at university I developed an interest in biofuels, which led to my fourth year thesis on biodiesel use in aviation. I was fascinated by the concepts of renewable energy, renewable fuels and recycling of waste materials. When I finished my degree I picked up a position in the middle of the biggest biofuel project underway in Australia, which happened to be in Tasmania.
While in Tasmania I came across a job ad for a meteorology technician in Antarctica with the Bureau. Having always had a fascination with the weather and experience in electro-mechanical fault diagnosis, I applied.
What was it like working on Antarctica?
While my original life plan was to go to the Moon or Mars, Antarctica is the next best thing. It's a landscape that is virtually untouched by the effects of tourism, and features similar weather conditions to an equatorial summer on Mars.
In Antarctica the weather observer is responsible for recording weather observations, launching the daily weather balloons, collecting atmospheric science data and, at Davis station, running the upper-air ozone programme. The data collected is used by forecasters, either at Davis or in Hobart, and is also collated as a climatological reference.
I loved watching the changing weather and seasons in Antarctica. I observed extreme winds, heavy snowfalls, amazing cloud arrangements, and of course the stunning light shows of the aurora in the night sky.
When I first saw an iceberg, I remember thinking how staggeringly beautiful frozen water can be. The first Adélie penguin running across the ice also surprised me with its speed and agility.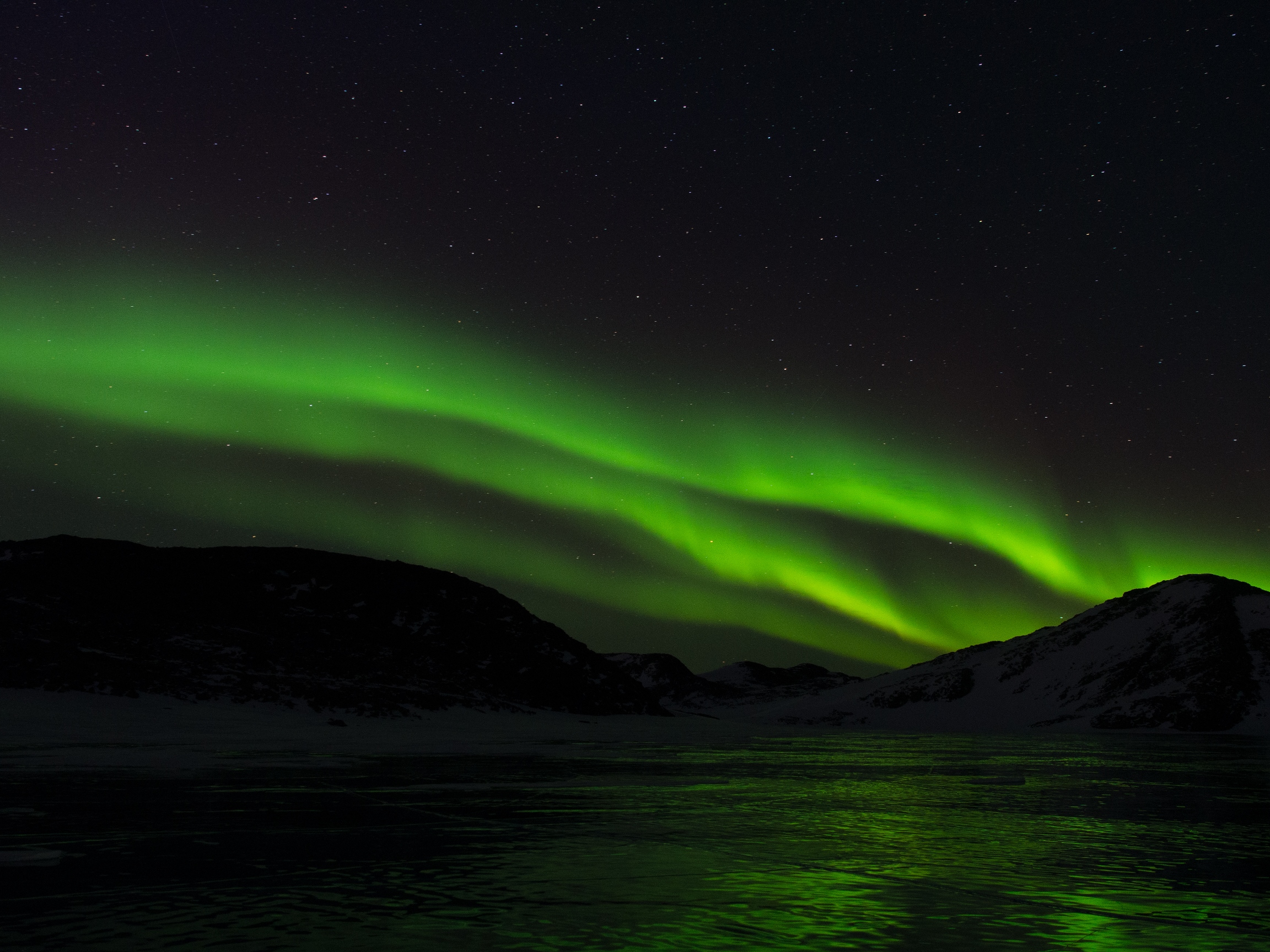 Photo: aurora australis above Lake Druhzby, near Davis, Antarctica. Credit: Alex Rogers.
Was it difficult transitioning back into everyday life after a year in Antarctica?
The sights, sounds and experiences in Antarctica are poles apart from everyday life in Australia. After spending a year battling the 'A-factor' (Antarctic-factor)—the challenges of weather, working with wildlife, and crazy daylight hours—I have learned that life does not need to be such a rush.
Coming home and beginning my new role in the Bureau's Space Weather Services team, I was brought back to my roots of why I decided to become an engineer in the first place. It is a fascinating field, one that has a long history in Australia, and I look forward to developing my career in this area.
What do you love most about your job?
Keeping the space weather network running in Australia is a full-time job for a team of specialised engineers. The data from our equipment, which is provided to the world data centre, is utilised in space weather forecasting around the globe. This forecasting service is used to alert the public about the impacts of space weather, which are more significant than most people realise. A substantial solar event can interrupt long-wave and satellite communications, cause transformer failure in our electricity grids, affect GPS services, impact polar-based flights and even affect our climate.
I love that there's so much variety in the work that we do. Our department is staffed by 'jack of all trades' engineers, with experience in everything from programming to electrical design. On any given day we could be on site installing a new ionospheric transmission antenna or in the office analysing faulty magnetometer equipment. Also, travel to exotic locations is a plus. We have sites all over the country, as well as Antarctica and islands in the Pacific.
At the moment I'm really excited to be installing our new aurora sky patrol camera in Campania in southern Tasmania, which will show if auroras are visible in real-time. Auroras are such a fascinating aspect of space weather, and as an avid aurora watcher myself, the camera will allow me to keep a close eye on the night sky—even from the comfort of my own home in Sydney!
Photo: the Bureau's new aurora sky patrol camera being installed in Campania, Tasmania.