Science and gender equality: Women in weather
It's been over 55 years since Barbara Daniel became the first woman to graduate from the Bureau's Meteorology course—today's Graduate Diploma in Meteorology—in August 1961. A profession previously dominated by men, meteorology and related fields such as climatology, hydrology and volcanology, are today rewarding careers widely accessible to, and enjoyed by, women across Australia. But does gender bias still exist for these women in weather? We asked a range of female scientists at the Bureau.
---
It starts in the classroom
According to recent data from the Australian Government's Office of the Chief Scientist, gender bias and stereotyping begins at an early age: When children aged nine to eleven are asked to draw a scientist, two thirds draw a man[1]. But the perception that science is a man's role hasn't stopped these women at the Bureau from achieving their dreams.
For Dr Sue Barrell, the Bureau's Deputy Director of Observations and Infrastructure and first female meteorologist to join the Bureau's senior Executive team, there was never any doubt that a career in science was for her. 'I can't remember when I didn't have a keen interest in science and maths. I had a very supportive family and teachers who valued achievement and no one even suggested that gender should in any way influence what we choose to study or do in life.'
Jenny Sturrock, Senior Meteorologist in the Bureau's National Operation Centre, wanted to be a pilot when she was growing up. 'During my flight training I kept asking myself "how do those weather people know the weather's going to do that?" So I made the decision to study mathematics and meteorology at University and made a career of finding out how those weather people know what the weather is going to do!'
But the path to a career in science was not so easily laid out for Andrea Peace, meteorologist and the Bureau's Video Production Manager. 'When I was 12 years old the move Twister came out—I saw it three times at the movies and said to my mum, "that's it, I'm going to be a meteorologist". However, I wasn't naturally gifted at maths and physics—in fact I struggled with both subjects most of the way through high school and university. But, with support from my mum and particularly my Year 12 physics teacher, I made it through and got into the Bureau … and thankfully all the hard work was worth it because I really love my job!'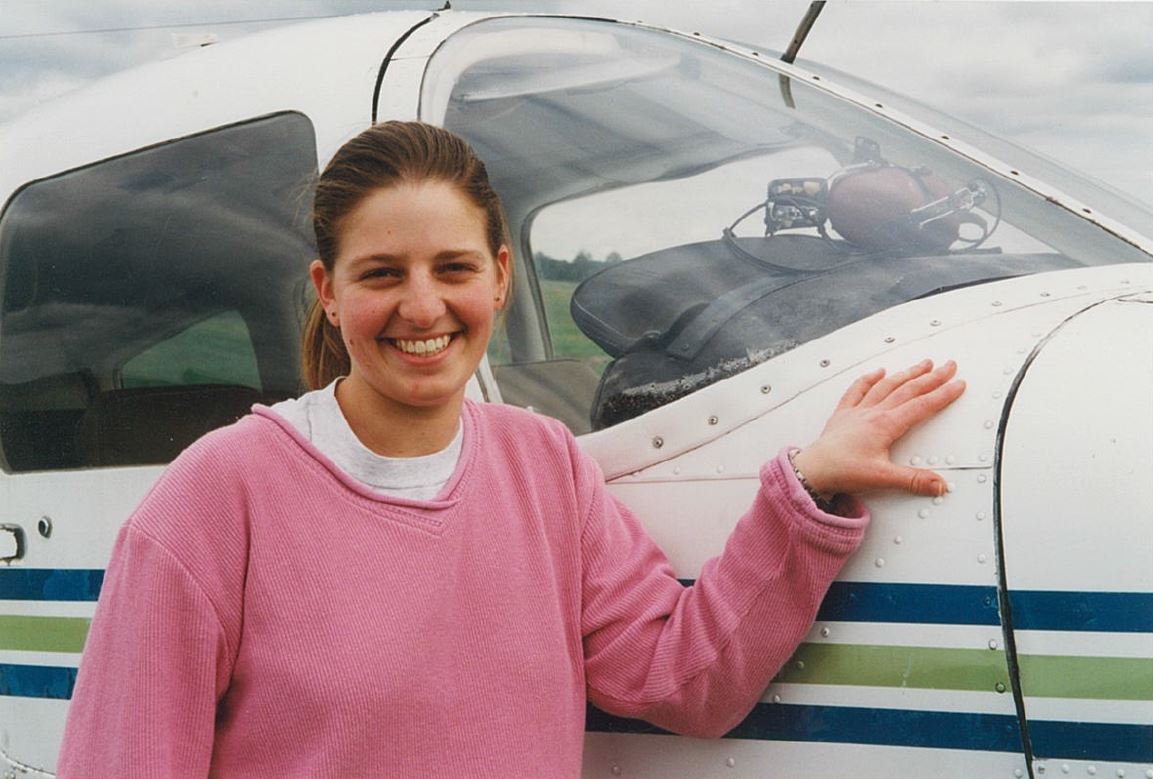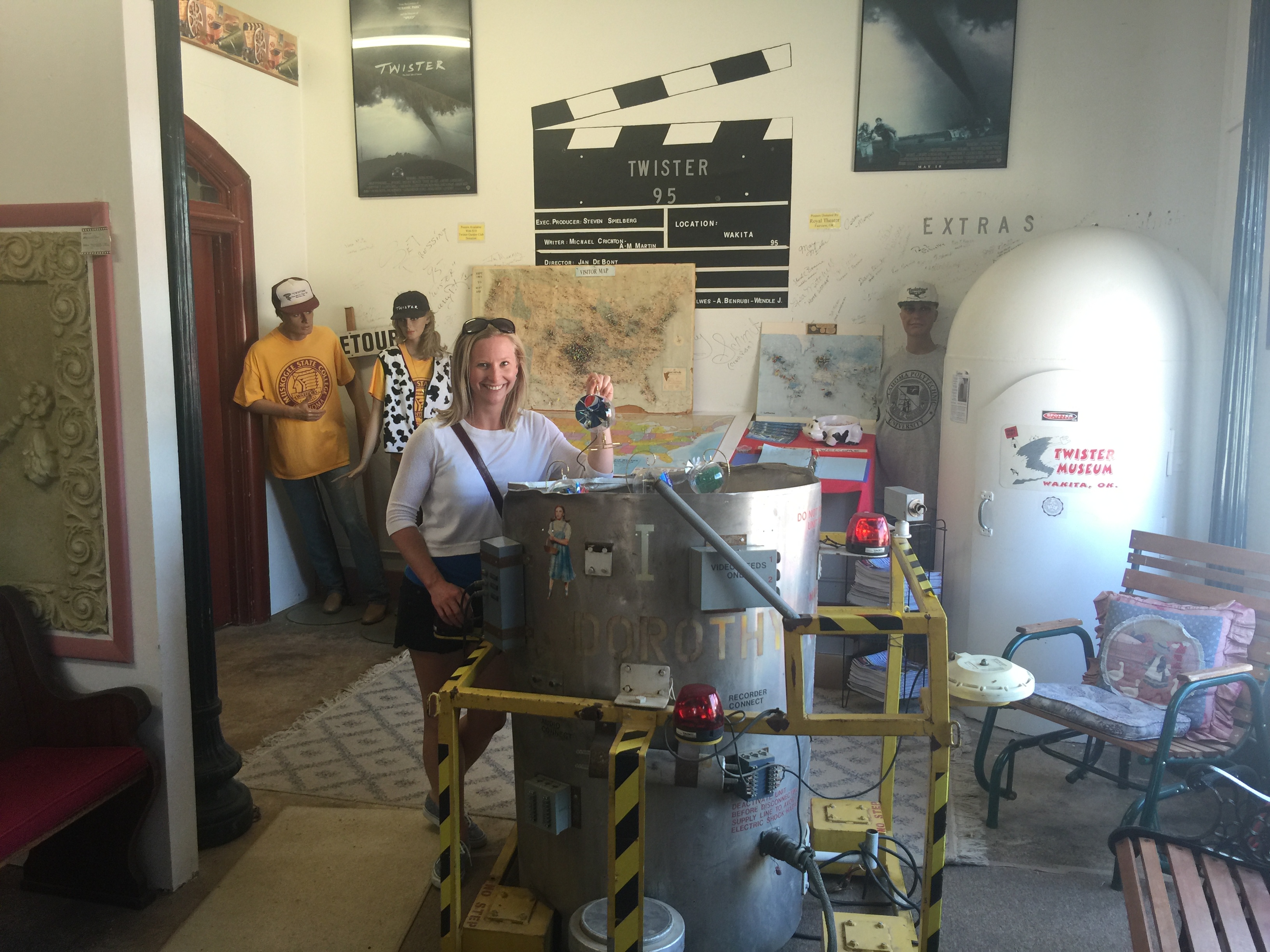 Photos: Meteorologist Jenny Sturrock during her flight training; Andrea Peace visiting the Twister museum in Oklahoma, US.
For many young women contemplating a career in science, low self-confidence in their abilities is a key barrier to achievement and retention in the field. Australian Government statistics show girls in Grade 4 are less confident than boys in their maths abilities, while in secondary education participation in key Year 12 STEM (Science, Technology, Engineering and Mathematics) subjects shows a clear gender imbalance[2]. So how do these attitudes translate to the workplace?
Equality in the workplace
While significant progress has been made in gender equality over the past 100 years—such as Australian women gaining the right to be awarded full university degrees and continue working in the Australian Public Service after marriage—women are still underrepresented in many STEM fields and continue to face challenges in the workplace.
'I went to a girls' school, which I think really helped me to not be intimidated by "the boys" while studying science subjects,' says hydrologist Karen Hudson. 'A few years later someone asked me if I was trying to break into a "man's world" when I said I was going to study an engineering subject as a Master's degree... it was quite easy to ignore him because it was someone who didn't really know much about science, and it was something I really wanted to do so I didn't let it put me off and just carried on.'
Today, Karen says her biggest challenge is juggling full-time work with a busy family life. This sentiment is echoed by climatologist Robyn Duell. 'Since having children I notice the little things now that I didn't before, like the way no one asks a man how they will balance work when they find out they're about to become a father, but it's always the first question asked of a working woman when she announces she's pregnant.'
For volcanologist Adele Bear-Crozier, working in remote locations with a diverse range of people and cultures has been the most challenging aspect. 'Challenges always exist when negotiating language barriers and working across international borders and ideologies, in a still largely male-dominated discipline. But, I've found with the right balance of cultural sensitivity and mutual respect, working as a woman in science is a very rewarding and fulfilling career.'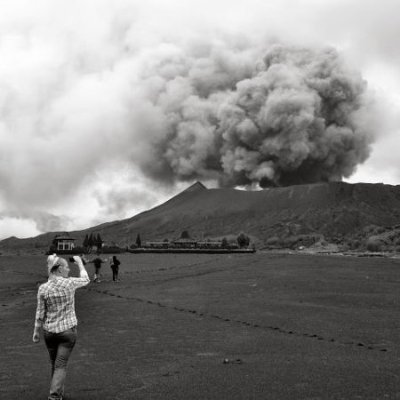 Photos: Climatologist Robyn Duell with her grandfather, Civil Engineer Lindsay Brack, who helped inspire her career in science; Volcanologist Adele Bear-Crozier visiting Tengger-Bromo volcano in East Java, Indonesia.
Raising the profile of women in science
Underrepresentation and gender stereotyping in the media may also affect the number and status of women in STEM. For example, female meteorologists are still too often referred to dismissively as 'weather girls', undermining their authority as scientists. More progressive portrayals of women in science in the media can also provide role models and encourage more girls to study science.
'The media is a very important partner for the Bureau,' says Andrea, who regularly presents the organisation's Severe Weather Videos. 'I personally find communicating science through the media a lot of fun! It's a chance for me to stand up, be authoritative and talk about something that I'm really passionate about.'
Karen similarly sees the media as an essential vehicle for communicating critical messages to a wider audience, particularly where weather and flood warnings and risk to life and property are concerned. 'It's also great to be able to spread the word about the value of science and try to enthuse the next generation, particularly females, to become involved.'
Realising the potential
While more work is still needed to reach gender equality in STEM more broadly, for these women in science at the Bureau personal attitude holds the key to a successful career.
'Have confidence in your ability. I was full of self-doubt when I was a teenager and in my early 20s, and it held me back because I turned down opportunities that in retrospect I probably should have taken,' says Robyn.
Karen agrees, saying it's important to always be yourself. 'Don't compare yourself so much to others, there will always be people better or worse than you—it's just about maximising your own potential.'
Sue says being a woman in science and approaching things differently from men is something to cherish. 'A female professor instilled in me that "science" was the active word and "woman" was just a statement of fact.'
For Andrea, determination has helped her achieve her dream career in science. 'As a kid I had a phrase on my wall: "Know what you want and go out and get it". I am pretty happy to say that I have done just that, and I will keep on doing it!'
More opportunities are now opening up for women across the Bureau, as we seek to further improve gender balance among employees. For more information on careers in science at the Bureau visit www.bom.gov.au/careers.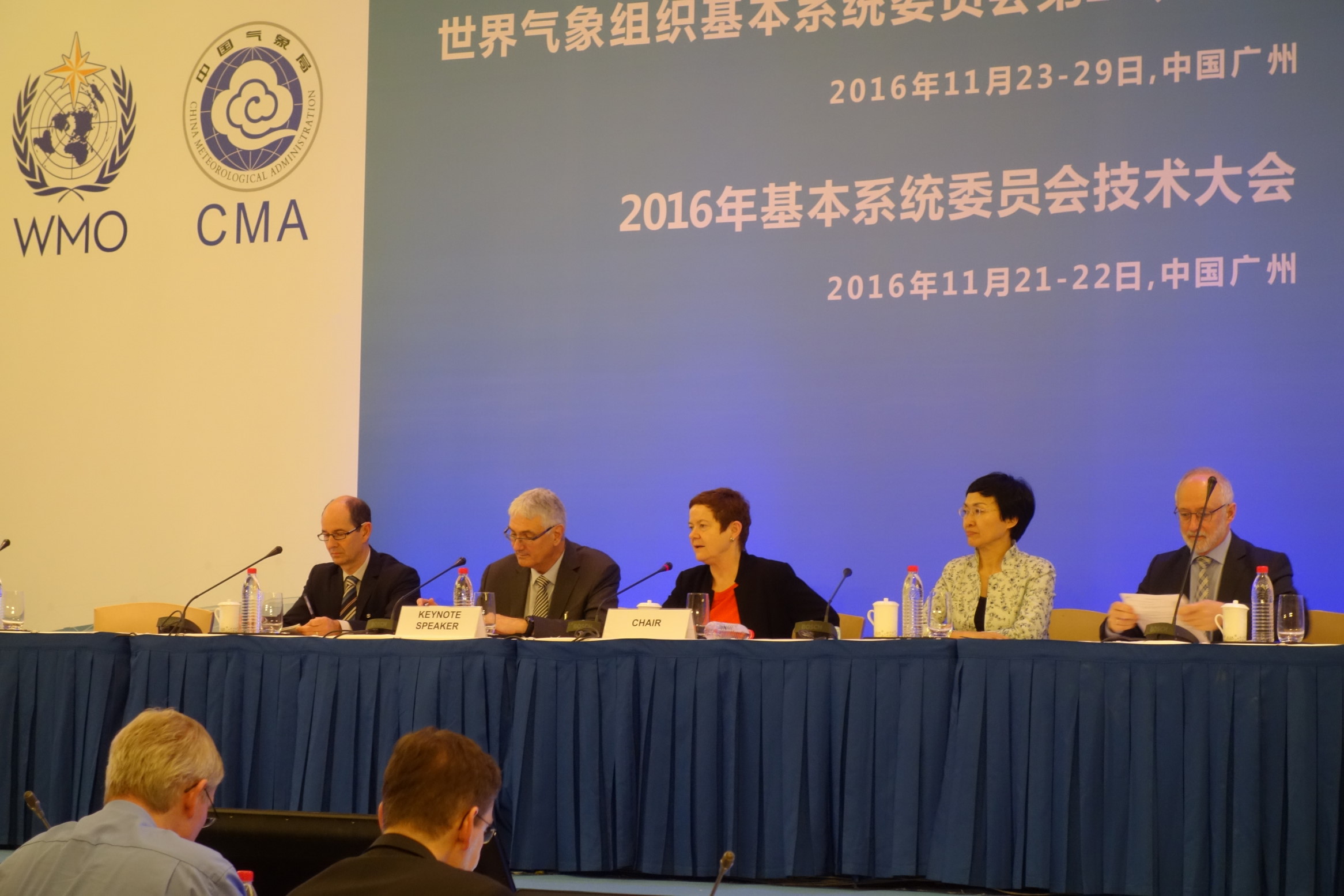 Photos: Sue Barrell (centre) is also Australia's Principal Representative to the World Meteorological Organization (WMO); Karen Hudson balances her science career with a busy family life.
[1] Source: Australian Government, Office of the Chief Scientist.
[2] Source: Australian Government, Office of the Chief Scientist.