On the frontline: how weather forecasting plays a critical role in emergency services response
Around Australia our meteorologists work alongside State Emergency Services (SES). They provide weather information to inform planning and decision-making at times of emergency. Meet Chris Nelson – one of the thousands of SES volunteers who give their time to look after the rest of us during natural disasters.

---
Chris Nelson has been a NSW SES volunteer for 23 years. In fact, both his parents were SES volunteers too, so you could say that helping others is in his blood. The father of two is a Deputy Unit Commander of the of the Canterbury Unit. He's an elite Flood Rescue Technician. This means he has performed many flood rescues.
Image: Chris Nelson (pictured right). Credit: NSW SES.
'The SES takes the lead in times of flood, storms, and tsunami preparedness in the state. We manage responses to these emergencies and help communities prepare,' Chris explains.
As part of emergency management, the NSW SES works with other government agencies such as the NSW Fire and Rescue and NSW Rural Fire Service. Outside of natural disasters they also provide support for the police. This includes helping them find missing people. They also work with local councils as part of community engagement and the important work of supporting community resilience and preparedness.


Image: Large scale search and rescue exercise with NSW Police, Mount Kosciuszko, NSW. Credit NSW SES.

New South Wales floods, March 2021
In March 2021, the NSW SES led the response as a weather emergency began to unfold. Torrential rain caused terrible flooding from the Mid North Coast to western Sydney. Many rivers also experienced major flooding. Some huge rain totals were recorded, including over 1 metre for some locations in the Mid North Coast.
The Sydney CBD recorded around 316 mm of rain, and more than 400 mm around the Hawkesbury–Nepean Valley. So, what did this severe weather mean for Chris' SES unit in western Sydney?
'We had to perform hundreds of rescues. The flooding meant access to many homes required lots of planning. When residents aren't prepared for flooding it causes problems.'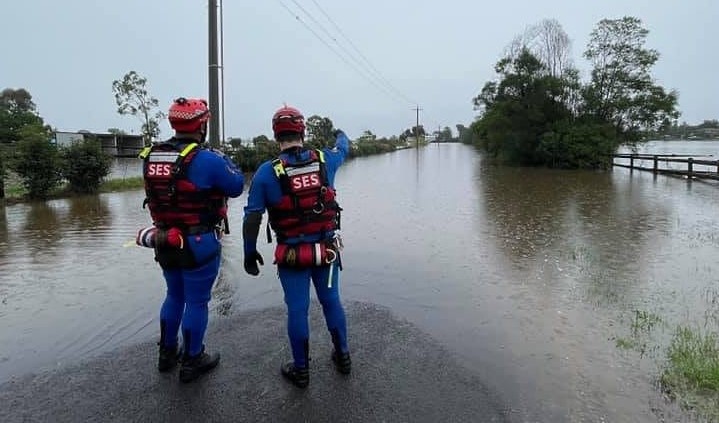 Image: An SES team monitors flood waters. Credit NSW SES.

Weather forecasting and emergency response
It's hardly surprising that weather forecasting plays a critical role for organisations such as the SES. Chis says, 'We 100% rely on information we receive from the Bureau.'
Chris goes on to explain how the Bureau's information filters down through the SES. It happens through official channels such as joint SES and Bureau media conferences, or through individual members looking at the BOM Weather app to see the latest rain observations and forecasts. 'We draw up plans based on the information we receive from the Bureau – it helps us gauge our response, prepare, and respond accordingly,' Chris added.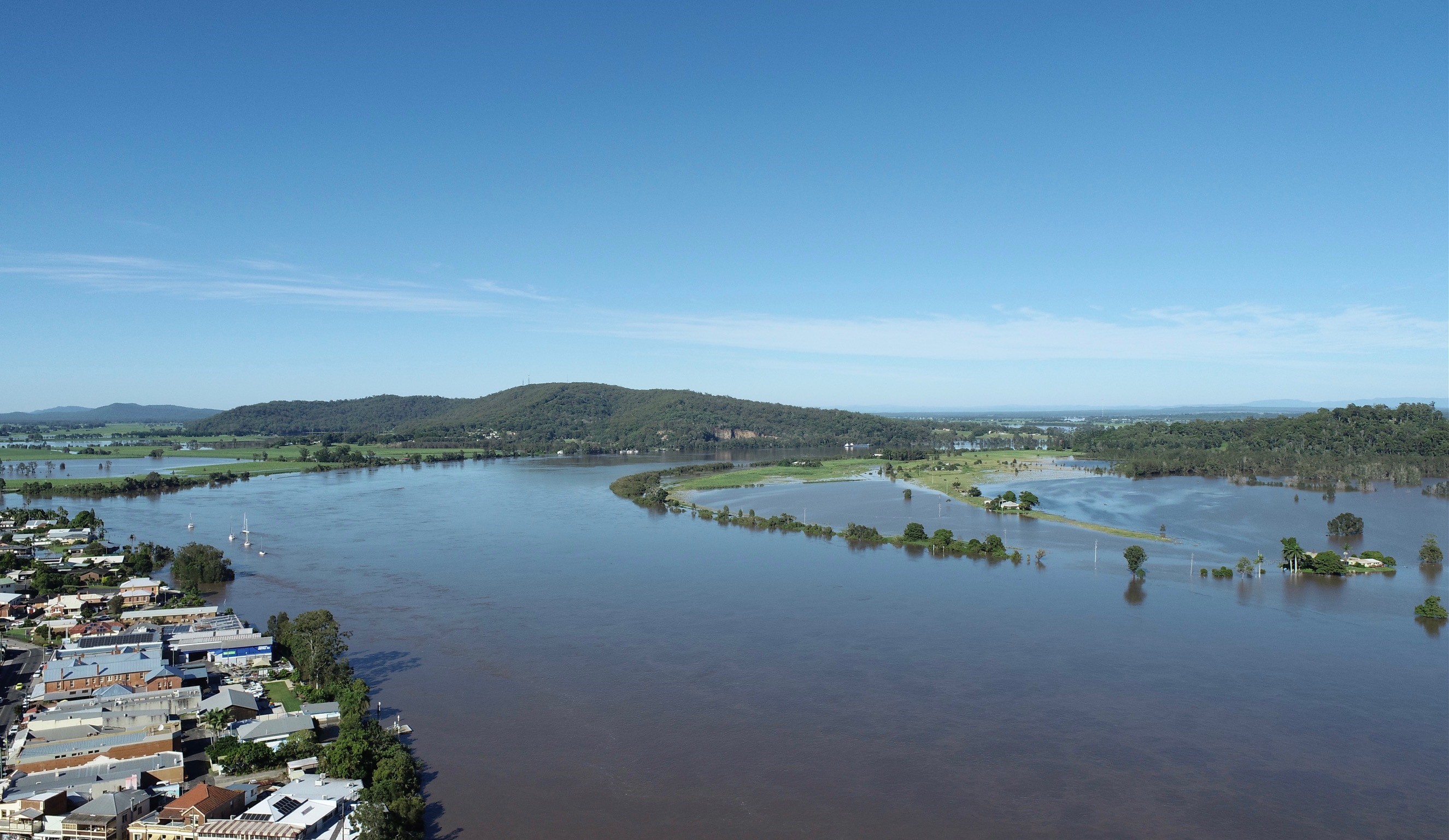 Image: In March 2021, flooding affected a large area of NSW including the Clarence River at Maclean, NSW. Credit: Clarence Valley Council.
Extreme weather events can devastate communities. For many the impacts are significant and can be long-lasting. Chris has some words of wisdom which he's happy to share. 'Always have plan and prepare for a disaster – because it will happen.'
And why does Chris volunteer? 'At the end of the day the appreciation you see on the face of a person you've helped is priceless.'
From everyone at the BOM, thank you Chris – and thank you to all SES volunteers around Australia for keeping everyone safe.