Heart of Central Australia feels the chills
Making itself known with burst water pipes around town, the cold moved in for July 2012 and declared the second coldest month on record for the heart of Central Australia, with an average daily minimum temperature of –0.3 °C.
Where warmth is felt year round and the average daily temperature is 28.7 °C, the semi-arid Alice Springs felt a cold snap this winter, with the lowest temperature reaching –5.2 °C on 7 July.
Enduring 19 nights below 0 °C, just shy of the 1977 record of 20 nights, Alice Springs also felt a cool streak with a record of five consecutive nights at or below –4 °C.
Alice Springs' climate is one of extremes; a handful of snowfall events were even witnessed during the 1990s.
Why so cold?
Cold nights were caused by a series of high pressure systems that propagated eastwards across southern Australia, pushing cold, dry air into the territory, which in turn dipped the night-time temperatures.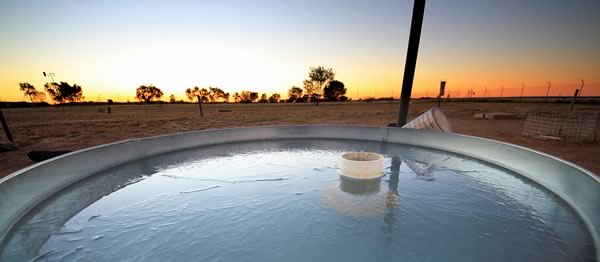 Ice frozen on an evaporation pan at the meteorological office in Alice Springs. Photograph by Doug Cheetham.
Chills all round
Alice wasn't the only town in the Territory to get the chills—Yulara Aero, Kulgera and Watarrka all felt night-time chills at 2.0 °C or below. It was also the 3rd coolest July on record for the Northern Territory, with an average minimum temperature of 11 °C, which is 1.8 °C below average.
Putting the dry in dry season
While the average winter rainfall (June–August) for Alice Springs is 38.5 mm, so far this winter Alice Springs has had the lowest rainfall since 2002, recording 0.0 mm since 1 June.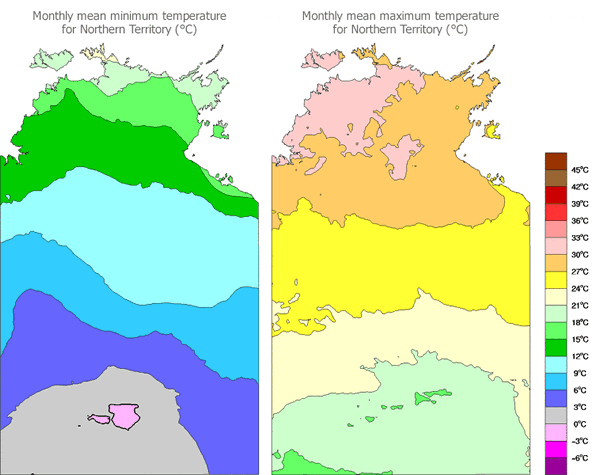 Article URLs