Crib Point Satellite Earth Station: celebrating 20 years of service
Updated 6 August 2018
Crib Point Satellite Earth Station is one of very few dedicated weather-related satellite earth stations in Australia. Located at the HMAS Cerberus Naval Training Base on Westernport Bay in Victoria, the station is celebrating 25 years of distinguished service. But what does a satellite earth station do, and why is it so important?
---
Essential weather information
The station houses sophisticated communications equipment for receiving satellite data and has extended Australia's access to satellite images over the Indian Ocean. It provides essential information for forecasting and climate services, for Australian industries such as defence, aviation and shipping, as well as emergency services.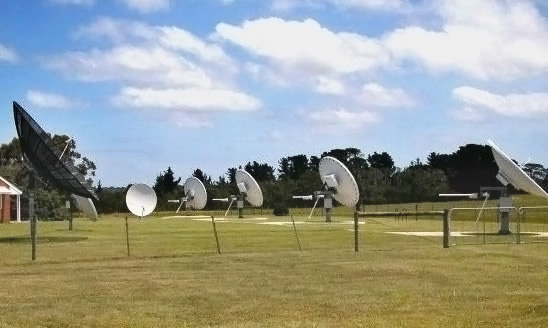 Image: FY-2 satellite data reception and ranging systems at Crib Point
International cooperation
Crib Point exemplifies 20 years of international cooperation between the Bureau, the China Meteorological Administration (CMA) and Japan Meteorological Agency (JMA). Jointly, we have contributed to the World Weather Watch program of the World Meteorological Organization.
The station currently receives data for:
China's FengYun-2 geostationary satellite series
National Oceanic and Atmospheric Administration (NOAA) polar-orbiting satellites
NASA's AQUA, TERRA and Suomi NPP satellites.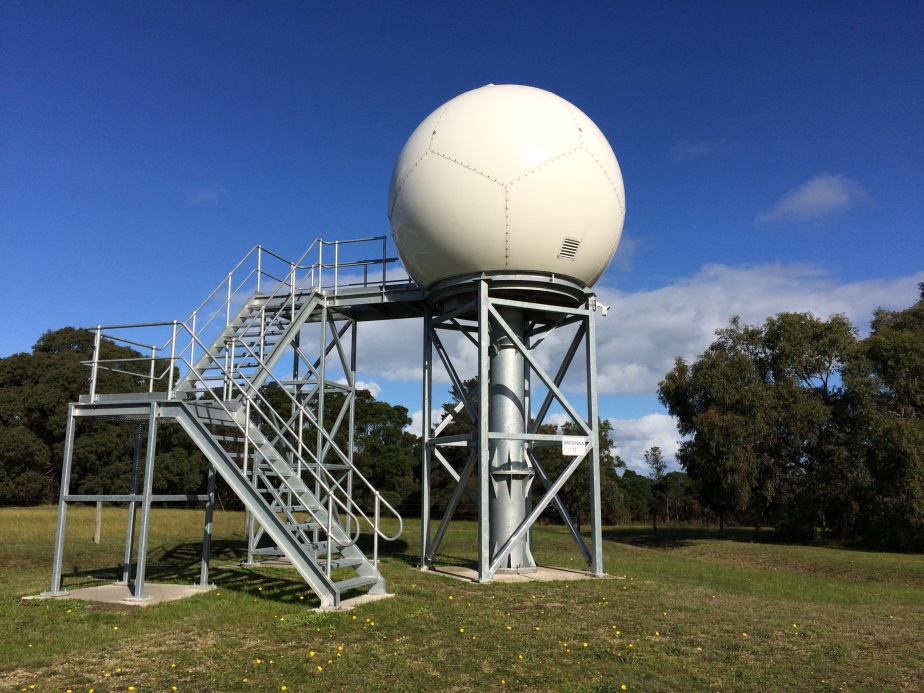 Image: Polar satellite data reception system at Crib Point
Important part of the satellite infrastructure
The station at Crib Point is an important part of the meteorological satellite infrastructure, which includes:
geostationary satellites—located over the equator, providing hourly satellite coverage of the Australian region;
polar-orbiting satellites—providing higher resolution coverage of the Australian region every six hours;
NOAA polar-orbiting satellites carrying many instruments for imaging and 'sounding' the atmosphere as well as telemetry for data collection platform operations. These instruments play an important role in:

monitoring the atmosphere for high-impact weather events such as severe thunderstorms and tropical cyclones;
monitoring for search and rescue beacons, capsized vessels or planes lost at sea;
tracking and locating herds of migratory animals and birds; and
fighting international piracy through tracking transmitters previously housed in 20 and 40 ft containers.
Built in 1991
Crib Point Satellite Earth Station was built in 1991 to host a Chinese turn-around ranging station (TARS) to track and maintain the position of China's Feng Yun 2 (FY-2) series of geostationary meteorological satellites. It 'turns around' (receives and retransmits) signals sent via FY-2 satellites from the central control station in China.
In late 2015, the data reception system for polar orbiting satellites was replaced with a new one (pictured above). With a lifetime of approximately 10–15 years, this system will ensure our continued reception of time-critical meteorological satellite data for years to come.
In early 2017, the FY-2 data reception and TARS antenna systems were refurbished so that we can continue to receive FY-2 data and provide a ranging service for FY-2 satellites for the remainder of their operational life.
The implementation of additional satellite reception systems is expected at this site into the future. In the near term, we are looking to implement our HimawariCast reception system at the Crib Point satellite earth station. This will provide a backup for reception of vital Himawari-8 satellite meteorological data, which is received directly from JMA.
Origins of Australia's role
Australia's role began just before the Japan Meteorological Agency's launch of GMS-1 (Himawari) in 1977. This was the first geostationary meteorological satellite that covered the Asia-Pacific area, including Australia. It brought a quantum leap in meteorological analysis and forecasting, providing the Bureau with satellite data every three hours. Before this, we received non-corrected satellite data every 12 hours from the polar-orbiting satellites.
Our first TARS (known as TARS 1) was set up at the request of the Japanese government. It ensured their GMS satellite could be located accurately above the earth's surface at all times. In 1985, the Australian and Japanese governments signed an agreement on the operation of Japan's current and future geostationary meteorological satellites. We received satellite data from their GMS satellites, and operated the TARS 2 in return.
More information