Satellites: an overview from space
Half a century of weather satellite data have totally transformed the atmospheric and oceanic sciences, particularly by bridging the vast data gaps over the oceans which had previously plagued meteorologists and oceanographers.
---
Images from the geostationary satellites girding the equator 36,000 km out have become part of our daily media weather feed, and ever-more-sophisticated satellites in lower polar orbits, typically 800 km up, offer remarkably varied atmospheric and oceanic data.
After the pioneering daylight and infrared cloud imagery came instruments which captured temperature, humidity, sea state, sea surface temperatures, invisible water vapour crucial to modelling the atmosphere, upper-level winds, and daily solar radiation invaluable for agricultural modelling.
The pioneering ocean data satellite (SEASAT) was launched in 1978, providing estimates of parameters such as surface winds and sea state.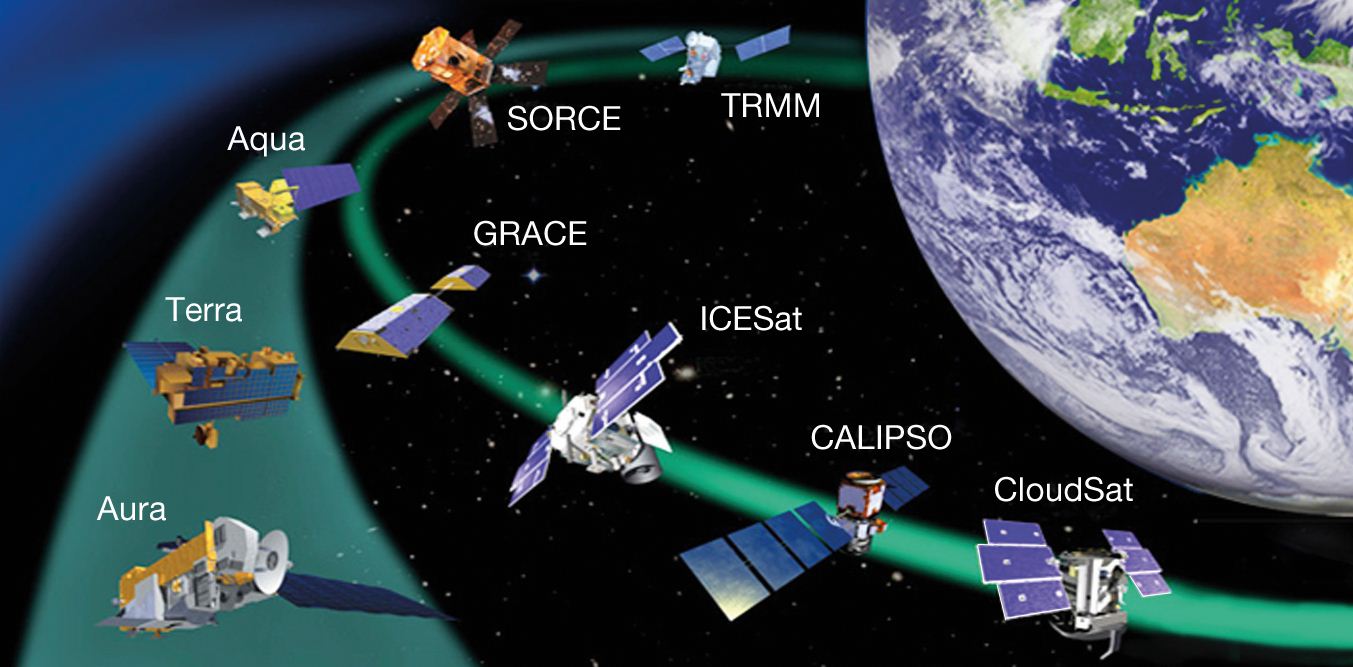 Many of these polar-orbiting satellites provide vital atmospheric and oceanographic data. Courtesy of and based on a NASA image.
Some satellites carry radars to measure rainfall, others use altimeters to measure sea level essential for ocean forecasts. Others have lasers to record clouds in three dimensions.
New generation satellites record ocean salinity, pressure, aerosols, carbon dioxide and other elements. The latest satellites yield data from several hundred atmospheric layers. The Bureau draws operational and research data from more than 20 geostationary and polar-orbiting satellites.
A World of Weather in 2013 - courtesy of EUMETSAT.