Marine weather safety awareness month 2015
Boating is a fun activity that many Australians enjoy on our oceans, bays, rivers and lakes. As conditions can change quickly, knowing what weather you are headed into is the key to a safe and enjoyable journey.
---
Five vital weather checks
To help you understand and plan for current and approaching weather, wave and tidal conditions, the Bureau of Meteorology has developed the Five Vital Checks. These are the questions you need to ask about the weather and how your boat will perform and react before you head out:
What are the warnings for your area?
Are there unsafe weather conditions approaching?
What are the wind trends?
What are the wave conditions?
What are the tides doing?
Make the right choice on where and when it's safe to go boating.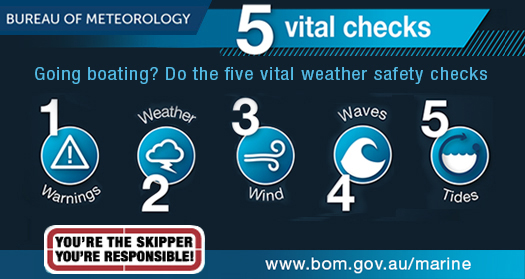 More information on these checks can be found at www.bom.gov.au/marine/about/vital-checks.shtml and www.bom.gov.au/marine/about/marine-safety.shtml.
Discover the Bureau's marine information
Wherever you're sailing in Australia, the marine weather warnings, forecasts and information you need are available on the Bureau's website at www.bom.gov.au/marine.
Our graphical mapping tool MetEye allows you to zoom to any location and visualise the weather forecast: www.bom.gov.au/australia/meteye
When out on the water, tune into the weather on your marine radio: www.bom.gov.au/marine/radio-sat/marine-radio-sat.shtml
To help you better plan your journey, MetEye has recently been upgraded to include new wind wave and swell forecasts. Read our blog to find out more: http://media.bom.gov.au/social/blog/843/bon-voyage-how-meteye-wind-wave-forecast-maps-can-keep-you-and-your-boat-safe-in-coastal-waters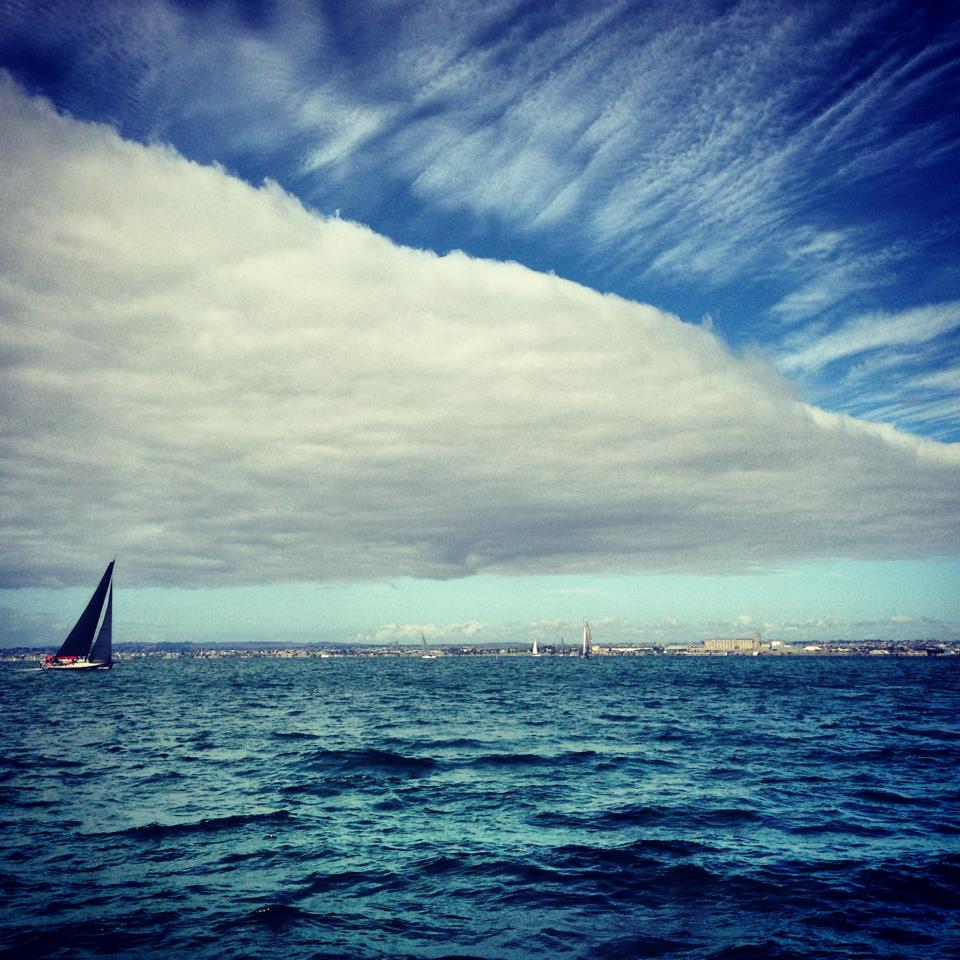 Stay safe on the water
Remember, weather is only one aspect of marine safety. Check in with your state or territory marine safety agency to find out what other precautions you should take to stay safe on the water: www.anzsbeg.com.au/index.php/boating-safely/state-and-territory-regulations