Public use of UV index times alarmingly low
26/10/2016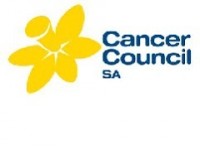 Surveys from the Bureau of Meteorology and Cancer Council SA show most South Australians do not check UV sun protection times before heading outside, putting themselves at risk of skin damage.
Cancer Council SA Manager of Cancer Prevention, Joanne Rayner, said this is concerning as UV levels are now reaching skin damaging levels on a daily basis.
"It is the sun's UV that causes the damage to our skin, not the temperature, so people need to be aware that even if it is cloudy or cool we still need to cover up," Ms Rayner said.
"We've seen fluctuating temperatures in recent weeks, however the one constant is our UV level which has climbed well above the skin damaging level of 3 every day."
Acting Supervising Meteorologist for the Bureau of Meteorology, Paul Lainio, said their survey shows 76% of South Australian respondents do not use UV alert times to help decide when to use sun protection measures.
"And nationally, that figures rises to 80% for the 25-34 age group," Mr Lainio said.
"It's important the public get in the habit of checking the UV levels as the temperature does not reflect the dangers of UV."
A recent Cancer Council SA survey indicated that more than half of South Australian adults rely on temperature, cloud cover, time of day or available shade to determine whether they protect their skin from the sun – rather than UV levels.
To raise awareness about UV levels and sun protection behaviours, Cancer Council SA has launched an ad campaign.
"Our UV ad campaign received great feedback last year and is designed to increase people's awareness of UV and sun protection, from adults through to children," said Ms Rayner.
"This is a timely SunSmart message particularly as summer sports are now in full swing, school children are in summer uniform and people spend more time outside as the weather improves.
"Exposure to UV all adds up and evidence shows that exposure to UV radiation during childhood largely determines a person's lifetime skin cancer risk.
"We need the public to start thinking about UV levels before they head out instead of the temperature."