Bureau of Meteorology statement on proposed Enterprise Agreement and protected industrial action
08/06/2018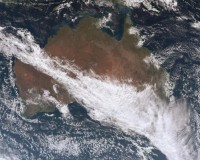 The Bureau of Meteorology has put to its staff a new Enterprise Agreement for consideration. Voting commenced on 22 June.
The proposed agreement provides a substantially front-loaded pay increase, protects core conditions, is financially sustainable and complies with the Government's Workplace Bargaining Policy.
It enables the Bureau to continue to provide the critical services we provide to the Australian community in an affordable, sustainable way.
The proposed new Enterprise Agreement follows ongoing negotiation in good faith with staff and unions.
The Bureau respects the rights of union members to take protected industrial action.
The Bureau has a responsibility to ensure that its products and services, including its forecasts and warnings, are not compromised.
The Bureau is putting various measures in place to meet that responsibility and to maintain the standard of its products and services.
Update 3/7/2018: Bureau of Meteorology staff have voted in favour of the proposed Enterprise Agreement.