Bureau now tweeting in all states and territories
05/02/2015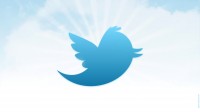 The Bureau of Meteorology is now active on Twitter in all states and territories, with staff tweeting daily to enhance the community's awareness of forecast information, particularly during severe weather events.
Bureau meteorologists around the country are now trained and ready to tweet, with these tweets pointing back to the most up-to-date, comprehensive and official source of information – the Bureau's website.
Using Twitter will help the Bureau to let people know what the weather looks like in their state or territory, and forecasters will also keep the public informed about significant weather such as storms, tropical cyclones, destructive winds, floods, tsunami and heatwaves.
The Bureau's Twitter handles are:
The Bureau fast tracked the tropical states and territory that experience cyclones with these accounts actively tweeting tropical cyclone information since mid-December 2014.
The Bureau's Twitter accounts will mostly be used one way.
For further information on the Bureau's presence on Twitter.